| Profile dimensions | Material specifications |
| --- | --- |
| | |
Concrete slab outlet
| | | |
| --- | --- | --- |
| | | |
| There is rubber sealing between louvers which ensures that the pergola is watertight and prevents noise from the louvers vibrating caused by the wind. | This seal also prevents sunlight from directly entering or being reflected at the joins between the louvers and between the louvers and the frame. | The motorised system is discreetly hidden between the louvers and the rack to ensure an aesthetically-pleasing result. |
Watertight and breathable
| Operation angle | Description |
| --- | --- |
| | The roof is closed and fully protected. |
| | Allows the right amount of ventilation, even if it is raining. |
| | Gives natural ventilation, controlling the amount of sunlight allowed in. |
| | The louver opening angle allows maximum use of sunlight. |
| | Maximum opening angle, allowing sunlight in. |
Watertight and breathable
| Freeflow drainage | Concrete slab outlet |
| --- | --- |
| | |
Optional Components
Description
Rain sensor
Wind sensor
Temperature sensor
Snow sensor
Infrared heating


Led lighting
Bluetooth audio and music control system

Smartphone/ Tablet control

(Router + Interface WiFi)

Interface Wifi
Transmitter 7-channels
Transmitter 42 -channels
Steps
Description

2 columns pergola (depending on width and location)




| | | |
| --- | --- | --- |
| A | Max. width | 4200mm |
| B | Max length | 6200mm |
| C | Max. height | 3000mm |
| D | Beam P-220 | 220mm |










4 columns pergola (depending on width and location)




| | | |
| --- | --- | --- |
| A | Max. width | 4200mm |
| B | Max length | 6200mm |
| C | Max. height | 3000mm |
| D | Beam P-220 | 220mm |




2 duplex columns pergola (depending on width and location)




| | | |
| --- | --- | --- |
| A | Max. width | 7000mm |
| B | Max length | 6000mm |
| C | Max. height | 3000mm |
| D | Beam P-220 | 220mm |
| E | Beam P-300 | 300mm |



Colours
Samples

White

Anodised Silver - Bronze

Standar Ral




Special Ral

Wood Colour
 

 The bioclimatic pergola Saxun is a new shading system that allows you to enjoy the outdoors all year round extending your space.

 It protects you from the sun, rain, wind, or other adverse weather conditions and gives you the additional possibility to adjust naturally  the temperature of the area beneath.

 It offers modern and timeless design which perfectly fits with any architectural style. It is the perfect solution for hotels, restaurants, terraces and gardens. This system can be adapted to many aesthetic and functional requirements of today. It is available in a wide range of colors and accessories, making it an essential part of your life all year.

 A comprehensive, robust, motorized shading system with adjustable hinged aluminum louvers which allow inclination of 0 ° to 135 °, sealing completely or allowing maximum light passage respectively. The design of the louver allows the collection and reuse of rainwater using special removal channel.

 It is also completely silent due to the design and assembly of its components.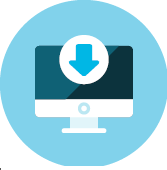 Check our catalogue

Tags: pergola, shading system